King Salomon Healing Sessions
We need to take responsibility for our lives and the choices we make.  But what happens when our world appears to be turned inside and out.   When we're out of our comfort zone when we have changed jobs and perhaps chosen one that puts us out of our comfort zone.   We worked for years in a profession run by a corporation or an institution and decide to work for ourselves.  This can be very difficult as now we have to set and organize our days.  We are just doing the same thing from day to day.  We have to set our schedule and determine how to become known and successful.  We are running our lives and cannot be affected by temptation .  
In these circumstances we need to perhaps learn new skills and take courses that will enhance our skills as an entrepreneur or we may need to hire a life coach.  It is always best to be accountable not to ourselves but to another person who will lift us up when we're down and will offer realistic advice on how to achieve the goals we want to accomplish.
We need to choose wisely and develop strategies that will enhance the business and assist us with our goals.
Therefore establish a set schedule and a regimen that will assist  us in staying focused with  our work and business.  Then we can more easily manage and attain our goals.
Believe it or not all of us have psychic abilities.  Some people are born with no veils meaning they are not affected prior to birth from having the gift of sight or hearing and may have premonitions of events prior to them occurring .   But what about the average person that does not have the gift of sight or hearing or foreseeing.  The Modern Mystery School actually teaches a course entitled How to Develop Your Spiritual Intuition.  Basically in this course you learn to apply exercises that develop your hearing seeing and ability to trust your inner guidance.  You learn how you  become the captain of your ship and do not rely on soothsayers or psychics for answers to questions about your life and how achieve your goals.
You are provided exercises that actually allow you within about 3 months of time to have increased each ability by 10%.
Did you know that we only utilize about   %  of our conscious mind and about 85% is operated by our subconscious mind?
I cannot provide you with this information in this blog but can recommend that you attend the workshop when it's available in your area.
I can guide you to observe what is around you and to test your senses .  Look closely at your surroundings  and then try to recall the placement of certain objects or things in that area.  You will be surprised at how quickly you can expand your consciousness and what is all around you.  Your world will expand.
Also playing chess, Sudoko puzzles and the rubric cube assists to expand your consciousness.  As you enhance your skills you may attract more abundance and the people that will enable you to achieve your goals.
Exercise is also a means of increasing our blood supply and also assists us in the transmission of electrical stimulations to the brain and also enables the messages from the neuron to the axons to move with ease and transmit it throughout the brain and into the CNS .  Exercise enhances our cognition, leads to brain rejuvenation and prevents the effects of aging on the brain.  
A study was done of nuns in a convent and they consented to be part of a study on the effects of Alzheimers' on the brain.  They also agreed to have brain autopsies performed on their corpses post mortem.
One of the sisters was aged 87 and was totally spry and quick witted and spent every evening doing crossword puzzles and playing chess and checkers with the other older sisters.  Upon her death it was noted that even though her brain showed evidence of Alzheimers her activities that enhanced  her brain capan iin capacity and ability to communicate and remember things.
Being outdoors and enjoying the sunlight increases melatonin production and also the production of Vit D3 .  With the increased production of melatonin the person is able to sleep soundly , be calmer and maintain a positive attitude .  Vitamin D3 also assists with a positive attitude and also maintains supple bones and as one ages the possibility of broken bones or hip and knee problems is lessened.
Reading a book and engaging in activities that peak one's interest and imagination in life also assists the brain to stay young and free of diseases that diminish the brain function as one ages in life.
Therefore barring any accidents or other injuries in life we can maintain good cognitive function and enhance it and achieve a very rewarding and fullfilling life up to and including our elderly years.
From early childhood I have experienced the presence of angels.  Angels can come to us in many forms such as :  protectors warriors, healers, teachers, and mediators between our moving across the veil.
Here are some of my encounters :  I was in a very dangerous situation  I was dying and was 7 yrs old from scarlet fever.  I clearly recall the doctor in Italy stating in Italian she's going to die .  My mother decided to nurse me at home as I was dying.  My mother nursed me but contacted many relatives in the US to pray for my recovery.  Well what happened was I recall myself out of my body and looking at the bed and hearing a being to the left of me staying you can stay or you can go your choice.  I decided to stay and was given the highest dose of a drug to combat that disease.  Miraculously at no point in time was I hospitalized for the scarlet fever.
I met a very dangerous man through someone who worked in the hospital I worked in.  What occurred was he suffered from PTSD and also was partially psychotic from his experience in Vietnam.  He also later on I found this out suffered from the effect of Agent Orange.  Well one evening he decided to scare me and appeared to be sleeping but suddenly some creature appeared.  I could hear and feel it but could not see it.  It sounded like a hound of hell.  All the kittens and cats he had in the house jumped onto the roof to escape this thing.  I kept on trying to awaken him and he wouldn't awaken.  The thing came over to my left side and as it was about to touch me I was yelling out the prayer " The Our Father "  .  Suddenly I saw a sword coming from the window and shining brightly and as it did the thing seemed to be sucked up by the sword .  The energy of the entire room grew peaceful and the cats and kittens came back inside.

Another time I experienced something strange … a friend wanted me to take their black female dog named Missy  .  Well I could not take her with me as my super did not allow pets in the apartments.  So that night I awoke in a start and saw the dog staring at me with blood red eyes .  Something told me she was dead.  Sure enough the dog wasn't on my friend's property and someone stated he had taken the dog for a walk in the woods and heard a gunshot and never saw the dog again.   I believe my angel wanted me to realize the danger I was in and that is why the dog appeared in my dream.
I was driving home one night and had a flat and it was 1 am and I had to be at work at 7am.  I was walking down a bridge and this man kept on stopping trying to pick me up and I said no I'm fine thanks.  II prayed to St Michael the Archangel and asked for help I was in fear for my life.  This man had a strange box alongside him.  Suddenly a state trooper pulled up behind me he was absolutely handsome blond hair blue eyes steely and a glow all around him and he asked me what 's going on he called for a tow truck to help me out and asked me and I told him about the strange man and my fear that he was dangerous.  Suddenly the officer called in for back up and drove as fast as could be. Well as I was driving back once the tire was repaired  I saw a few miles up the road what seemed like a group of people looking at something which looked like the that car was empty and the state trooper was no where.  I still believe to this day that was an angel who protected me at my time in need and assisted me in being able to drive home and be at work at 7am.
I could continue to cite many other experiences and have learned a lot in the study of the Universal Kabbalah as taught by the Modern Mystery School.   All I can say is that we need to discern good vs evil and discern good angels from others.  Choose to believe or not believe the choice is yours.  I believe that we are eternal spiritual beings living in a physcical body to experience life in this physical dimension and reality.
Here's a true story that defied the odds and meditation played a critical role in saving the lives of both the  12 Thai boys' soccer team and their coach.  Come join us every Friday from 7p-9p at the Center for Healing and Empowerment for the Max Meditation.  RSVP phyllisfran on fb messenger or phyllis@centerforhealingandempowerment.com
Independent UK News article July 11, 2018
The Thai cave football coach taught his team to meditate to help them through 17-day ordeal, reports say
Chanthawong, who'd spent a decade as a Buddhist monk, could meditate for up to an hour at a time. Reports suggest he helped guide the boys in the practice when they needed it most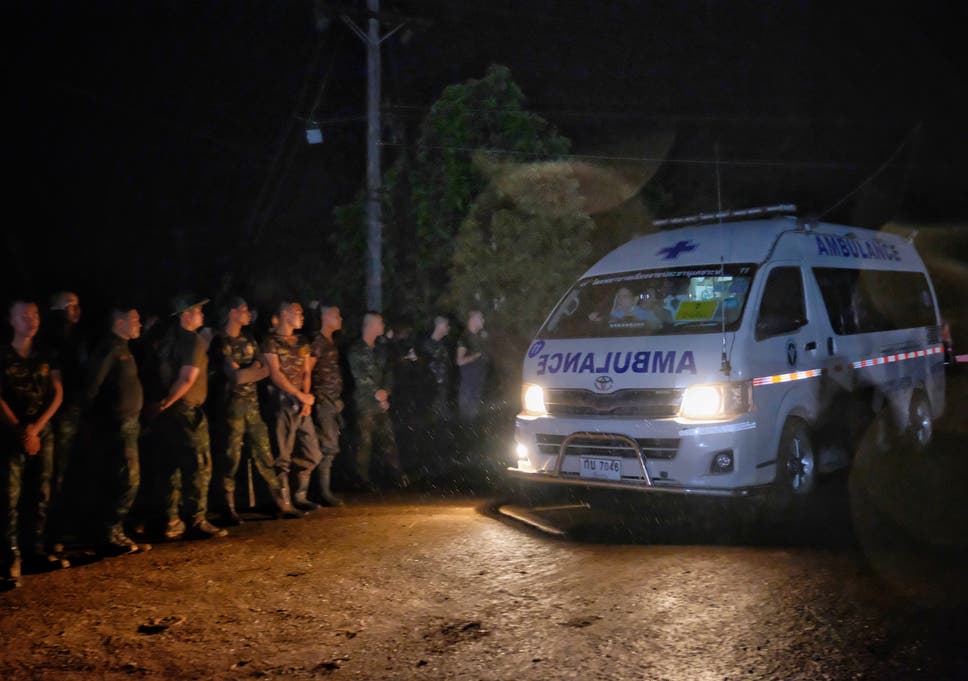 Stop. Breathe. Let everything go.
That approach appears to have been a technique used to help keep 12 boys and their football coach alive for more than two desolate weeks of being trapped in a flooded cave in northern Thailand.
All 12 boys and their coach were rescued this week by a team of Thai navy SEALs.
The 11 to 16-year-old football players and their coach, 25-year-old Ekapol Chanthawong, were exploring the cave after practice on 23 June when it suddenly flooded because of heavy rains from a monsoon. A pair of British divers found the group 10 days later.
Instead of screaming or crying, the group was sitting quietly in the dark, meditating.
  00:12 / 00:15SKIP AD
Chanthawong, who'd spent a decade as a Buddhist monk, could meditate for up to an hour at a time, his aunt told The Associated Press. Reports suggest he helped guide the boys in the practice when they needed it most.
Meditation is known to have a host of health benefits and may be uniquely suited to help people cope with extreme stress. Several studies have found links between meditation and an immediate, measurable reduction in feelings of depression and anxiety as well as physical pain.
It also appears to help us turn the volume down on the intensity of nearby disturbances, whether it's a cacophony of car traffic or the crash and whirl of powerful monsoon waters.
Turning down the volume on stressful situations
For a long-term study published in the journal Emotion in 2012, Richard Davidson, a neuroscientist at the University of Wisconsin, looked into the idea that meditation might help us cope with outside disturbances.
He found that when he tried to startle two groups of people — one that was meditating and one that was not — with a sudden interruption like a loud noise, the meditators were far less perturbed than the people who weren't meditating. Those results were true regardless of whether the participants were new or experienced at the practice.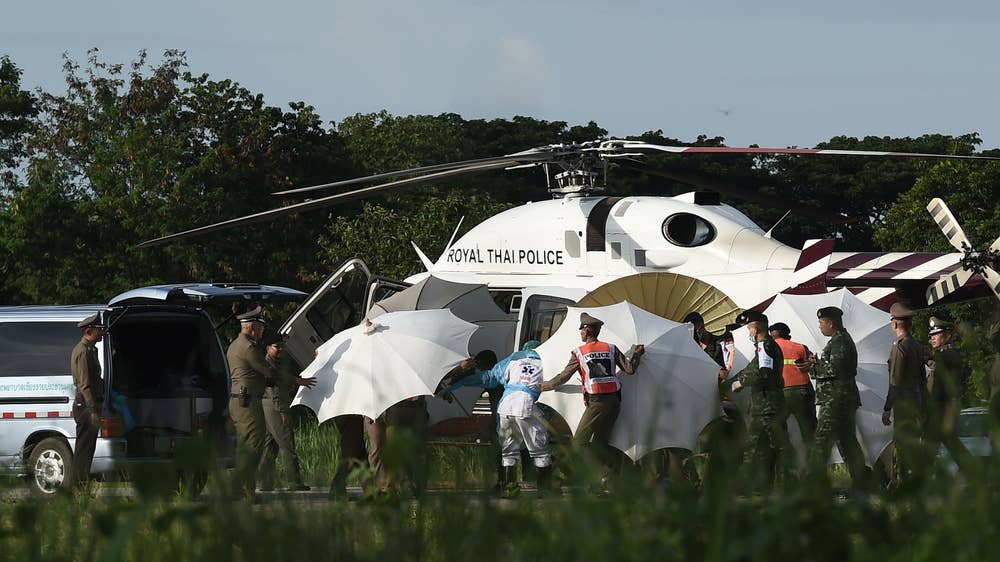 That benefit of meditation could have proved hugely helpful to the Thai players, who were cold, scared, and alone more than 2 1/2 miles deep into a labyrinthine cave network.
Additionally, meditation may be linked with heightened feelings of empathy, another key asset for a small team of isolated people who need one another to survive.
In a follow-up analysis, Davidson played the sounds of stressed-out voices to groups of experienced and novice meditators, then observed their brain activity patterns in an MRI. He noted increased activity in two brain areas known to be involved in empathy among members of both groups but found that activity was significantly more pronounced in the brains of the experienced meditators.
These results suggest that, given enough time, people who meditate regularly might have an enhanced ability to respond to others' feelings and empathise with them without becoming overwhelmed, Davidson concluded.
'We are not sure if this is a miracle, a science, or what'
A growing body of research on meditation also suggests that even a few minutes of daily mindfulness is linked to lower stress levels, more positivity, enhanced creativity, and even better focus.
Something about meditating seems to help people deal with worrisome thoughts. It's somewhat like taking a broom to the bustling thoughts that can crowd our heads and waiting until all the dust has settled.
All those benefits likely drew Chanthawong to the practice – and helped keep his team alive.
"We are not sure if this is a miracle, a science, or what," the Thai navy SEALs wrote on Facebook on Tuesday, after the rescue was complete.